Top of Tamarack
Where mental health meets mental strength!
Join us September 30, 2023!
Registration is now open.
Ready to be "mentally strong"?  Get registered today!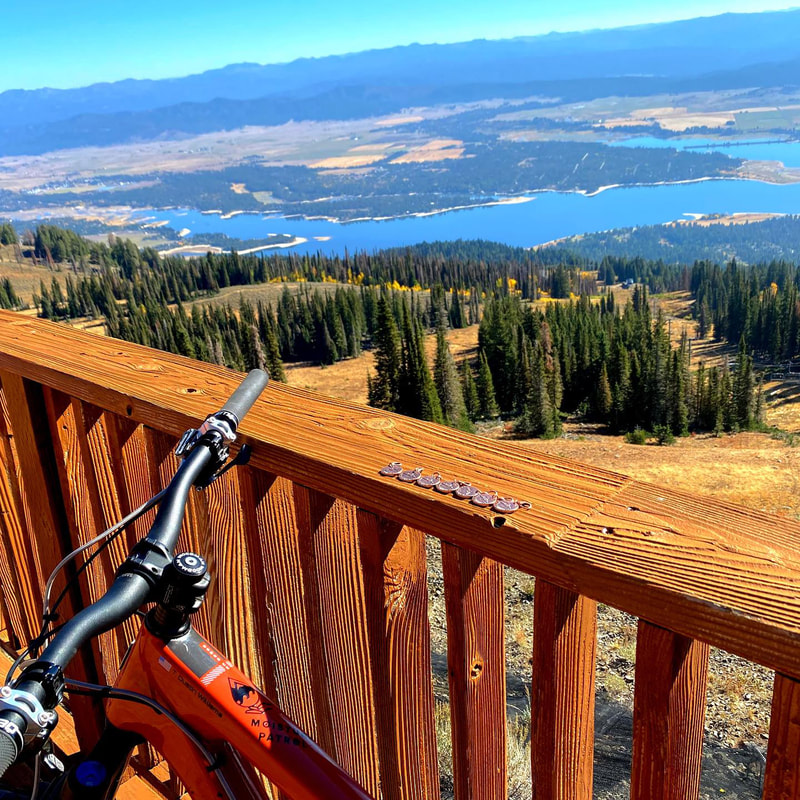 On the last Saturday in September, participants bike, run, or hike up the mountain at Tamarack Resort.  Join us for this mental health awareness and suicide prevention event where you can prove you're "mentally strong", all for a good cause!
This is an event unlike any other! Participants bike, run, or hike up the mountain to the distance of their choosing (max distance is just under 15 miles roundtrip). The real competition is against one's own self, where you make a goal and set out to achieve it!
Each mile post along your journey will be marked with a special token, reminding you that you have achieved a great distance and you are "mentally strong." Collect as many tokens as you can and then head back down the mountain to celebrate your achievement.
Top of Tamarack is a race that celebrates those who are battling mental health challenges on their way to mental health recovery and who are still here with us today. It is a race that brings together athletes of all levels and gives them a purpose for moving forward.  It is also a race that honors those who have lost their lives to suicide and mental health struggles.
The race is organized by Gr8ter, Inc., a local non-profit organization that helps people struggling with mental health issues find hope and happiness in spite of their struggles.
Hidden (Closed Accordian)
When & Where
Race Date: Saturday, September 30, 2023
Start Time: The race has staggered start times as follows:
Bike 8:00 am
Run/Hike 8:15 am
Starting Location: Tamarack Village
Parking: Park in the main Tamarack parking lot near the Village. Overflow parking will be in the lot near the Osprey Lodge.
We'll meet at the Village and travel along the gravel service roads that traverse up the mountain. As you rise to the top, you'll soak in the epic views of Valley County! The course is an out-and back; once you reach the distance of your choosing, then turn around and go back the way you came, finishing where you started.
You can choose to tackle any distance along the service road leading up to the summit. The maximum distance is 15 miles round trip with a full 2,900 foot elevation climb to the Top of Tamarack. Each participant can choose their own mode of travel (hike, run, bike) and distance. Every mile to the summit will be marked and participants will collect a token at EACH station along the way.  See a map of the course here.
If you're super-competitive, no problem! Those going all the way to the top do not need to stop and collect tokens, you can collect all 7 tokens at the summit aid-station. The first male and female to reach the top (for both biking and running) will be crowned King and Queen of the Mountain!  Awards will be given to the top three athletes in each category.
Things to Know
There are no losers, only winners who come out to support Gr8ter, Inc. in their mission to help people struggling with mental health issues.  Here are a few more things to know:
Packet Pickup: Please help us keep the morning of race check-in efficient and pick up your packets before race day.  You will NOT need to check in on race morning when you pick up packets beforehand at one of these two locations.  This is also a great opportunity to grab some last minute gear offered by our incredible sponsors: 
Tuesday, September 26, 2023
3:00-8:00pm
119 S Broadway Ave
Boise, ID 83702
Wednesday, September 27, 2023 
12:00 – 6:30 pm
3573 E Longwing Ln Ste 105
Meridian, Idaho
Tamarack Outfitters (Located in Tamarack Village Plaza)
Friday, September 29, 2023 
12:00 – 6:00 pm
311 Village Drive
Tamarack, Idaho
Aid Stations: Signs and volunteers will help keep participants on the correct routes.  There will be four aid stations along the route and offer water refill stations, first aid items, and be available to answer questions. Aid stations will be available at these locations: start/finish location, wildwood intersection (3.1 miles) midmountain (4.8 miles), and the summit (7.3 miles).  Note: there are no bathrooms at the wildwood aid station.
To minimize trash on the mountain, all participants MUST provide their own refillable water bottles/containers. There will NOT be disposable cups at aid stations.
Restrooms are located at the base, mid-mountain, and at the summit.
Course Cut-Off:  The event will end at 1:00pm so all participants wishing to proceed onto the summit must reach the mid-mountain aid station by 11:00am.
For safety of all participants, we require you to check-in at the finish line. Anyone not checked back at the finish line will be marked as "DNF – Did Not Finish" for the event. Any participants left on the course at 1:00pm will be required to ride in the sweep vans back to the start/finish line in order to have official finish results.
Timing:  The course will be timed from the start line to the summit using Competitive Timing software. Because the terrain near the summit can be treacherous, (especially downhill for mountain bikers), we encourage participants to take their time making their way back to the start line. No timing will be available other than time to the summit, so we encourage you to use your own self-timing if that data is important to you.
Results:  Results will be posted on our website after the event and include the number of tokens collected for all participants and time to the top for those that go to the summit.
Team Ambassador
We are looking for those individuals that have a heart for mental health awareness and suicide prevention and would like to volunteer and build a team of people to participate at Top of Tamarack on September 30, 2023.
How will you be supporting:
Top of Tamarack Ambassadors serve as a beacon of hope and inspiration as we continue to pursue our mission of empowering people to overcome mental health struggles in order to live the lives they desire. We rely on our Ambassadors to speak on behalf of the Gr8ter/Top of Tamarack brand and hold themselves to our core ethics on and off the course.
Who is this best for:
Anyone who truly loves Top of Tamarack and has a passion to help people live happier and healthier lifestyles.  Especially for those that have a heart for mental health awareness and suicide prevention.  
This is also great for those that would like to build a team to honor a loved lost to suicide or mental health struggles.  
The perks:
50% Off Race Registration (for Ambassador only)

Race discount codes for family and friends

Top of Tamarack Swag
Knowing in your heart you're doing something good for the world!!!
Please complete our Volunteer form and select 'TOT Ambassador"
Cost
Before June 30th – $60 adult, $50 youth (12 and under)
July 1st – Sept 28th – $70 adult, $60 youth (12 and under)
Day of Race – $80 adult, $60 youth (12 and under)
Registration
For everyone's safety and comfort, we must limit the number of participants. We do expect this event to sell out so it's best to get registered early!
You must register by September 10th in order to be guaranteed race swag.
No refunds will be provided, including in the event of a cancellation outside of the organizer's control.
2023 registration is now open!
Celebration
Don't forget to pack your lederhosen and dirndl, as our post race celebration will be at Tamarack Resort's Oktoberfest in the Village Plaza!
Top Finishers will be announced and awarded on stage at 2:45 pm (tentatively).
Lodging
Top of Tamarack has partnered with Tamarack Resort to ensure you have the best race weekend experience!  There are a lot of lodging options in the area, but please consider utilizing their amazing facilities, as this race would not be possible without their generosity!
Tamarack Resort – Find your mix of luxury accommodations, diverse dining options, Village amenities, and discover a true four-season resort experience. Stay in the heart of the Village where the action is, tuck away in a cabin in the woods, or stay at The Lodge at Osprey Meadows.
Top of Tamarack enthusiasts can take advantage of a special discount when you book your lodging by reserving on Tamarack's website today! Stay right next to Top of Tamarack and Oktoberfest which happening the same day.
Use promo code "FEST23" for a 20% discount (valid for bookings 9/27-10/3).
Camping – Many camping options are available around Tamarack Resort including the beautiful state parks. Facilities and amenities can include restrooms, dump stations, hot showers, laundry, and wi-fi. 
Interested in Volunteering?
If trekking up the mountain isn't your thing, no worries! We're searching for great volunteers who would like to help make this a successful and memorable event. We will need volunteers to help with race check-in, start/finish line staffing, aid station assistants and post-race teardown assistants.
Thank You to our Sponsors
This epic event would not be possible without these amazing sponsors! If you're interested in sponsoring in 2023, please email us at information@gr8ter.org.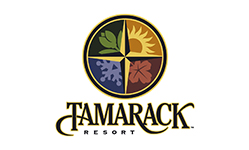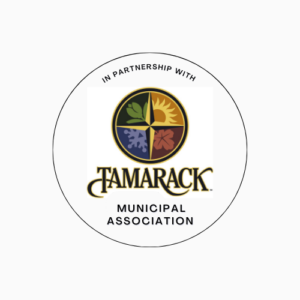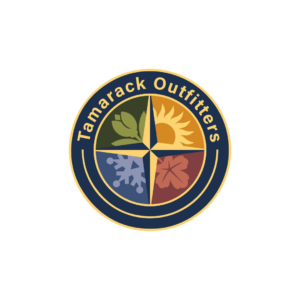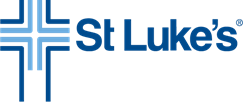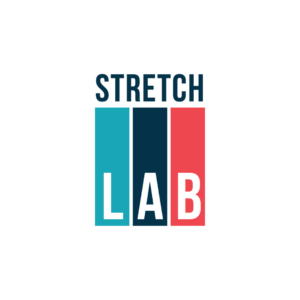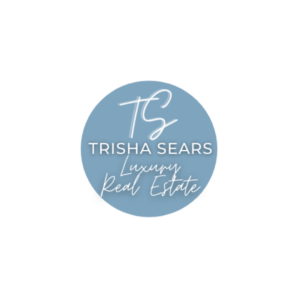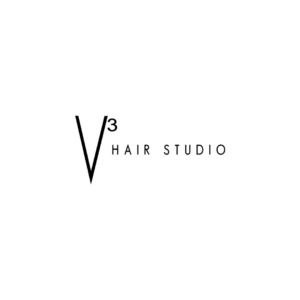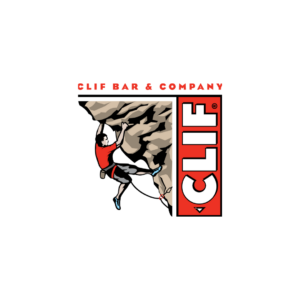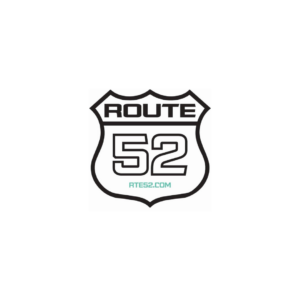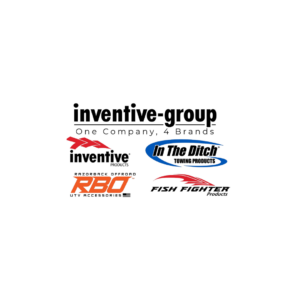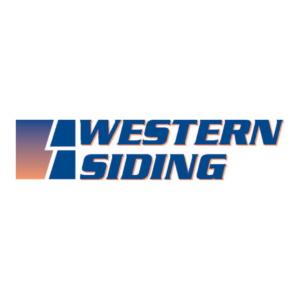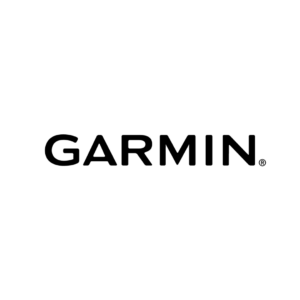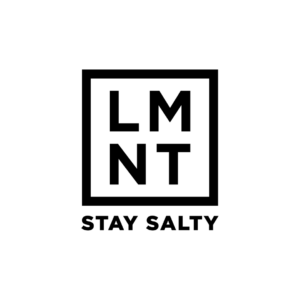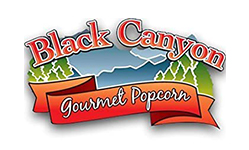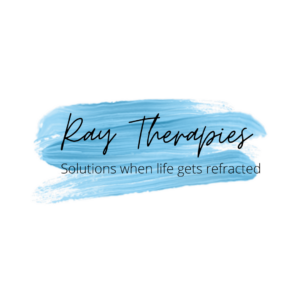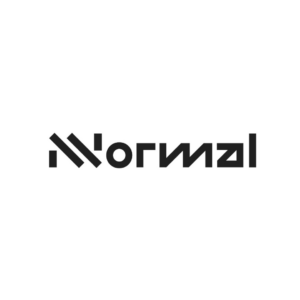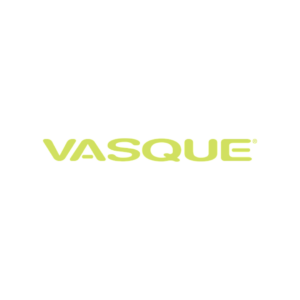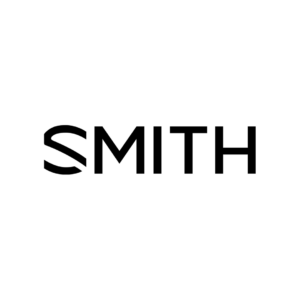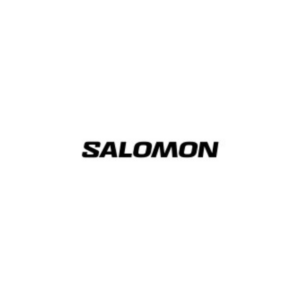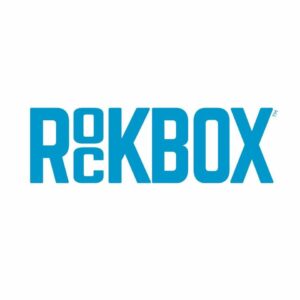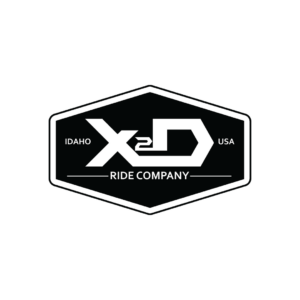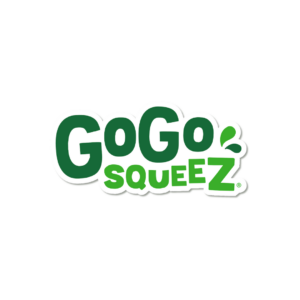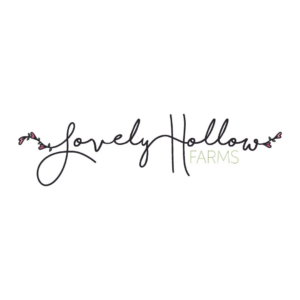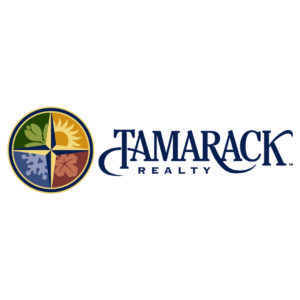 2022 Top Finishers
Thank you to all participants, volunteers and sponsors to make it an amazing event!
Bike
King of the Mountain – Steve Gustafson
Runner Up – David Bell
Queen of the Mountain – Kirsten Gustafson
Runner Up – Caitlin Tan
Prince of the Mountain (Youth 17 & Under) – Brogan D., Parker M.
Run/Hike
King of the Mountain – David Button
Runner Up – Mark Richardson
Queen of the Mountain – Sumner Button
Runner Up – Stacy Steiner
Princes of the Mountain (Youth 17 & Under) – Garret B., Mitchel B., Miles M., Gage P., Griffin V., Trevor W.
Princesses of the Mountain (Youth 17 & Under) – McKenzie B., Elsie F., Briana G., Kaylnn G.
Overcomer Award
This award is voted on by the Gr8ter team and given to the person that inspired us the most during the event: – Noelia Thomas

All Finishers
Top of Tamarack Honorees
In memory of our loved ones lost too soon.
So many of us have grieved someone who was taken from this world too soon. We hope in some small way we can make meaning out of tragedy, and build hope out of heartache. We thank all participants, sponsors, and volunteers for trusting us and sharing your personal loss with us.   If you have a loved one that lost their life to suicide or mental health struggles and would like them to be honored at Top of Tamarack, please email us at information@gr8ter.org.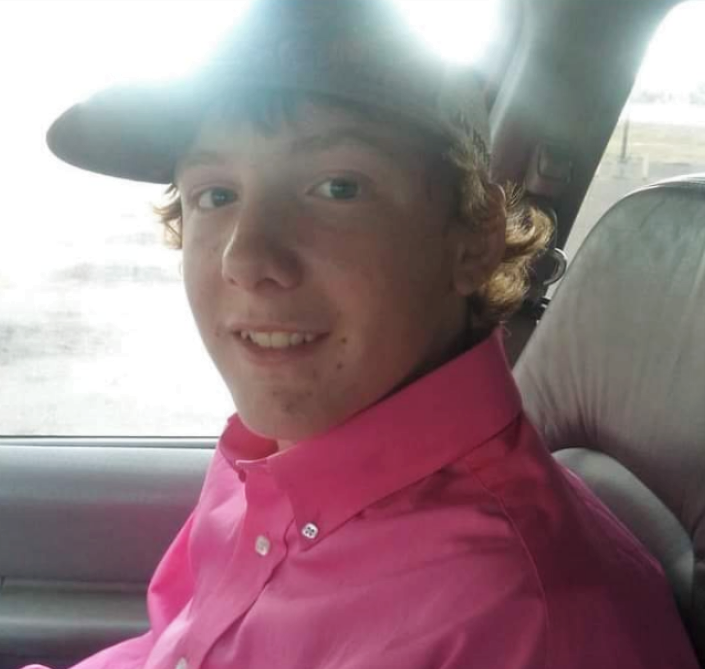 Colten Patrick Boyd
Nov 19, 2003 - Sept 19, 2021
Dearest Bubba, I know I had you told before that you were a surprise. But fun fact that I never told you? I never wanted to be a mom or to have kids. I had bigger plans or so I thought. In fact I was even taking precautions to make sure that it didn't happen. So imagine my shock when I saw those lines. I don't think I spoke for the next couple of hours. Then I held you for the first time and I knew my life had changed for the better. You put my life onto a better course when you made me a mom.  I'd like to think that I taught you so many things but in all honesty you're the one that taught me. You taught me patience and grace, understanding and that magic erasers work better than getting upset about permanent marker on the walls.  You taught me how to sew because of all of your ripped clothes and how to get creative with cooking, that having boys means lots of mud and stitches and most importantly you taught me about unconditional love. You made me a mama and I wouldn't have had it any other way.
To say that I miss you, Bubba, is an under statement but I'm so grateful the short amount of time that I was blessed with you. I couldn't be prouder of the wonderful man you were growing into. Your huge heart, even when you were ornery. Every morning I wake up and there's that moment when I expect your huge smile to say morning mom and you to jump on me. You have the biggest, goofiest, most contagious smile. I wish to hug you just once more, so I can never never let you go. But until that time that we're together again, I'll carry you in my heart, feel you in the sunshine & when I hold a newborn calf, smell you on sweaty horses & saddles and forever know you made me the luckiest mama in the world. Until we can be together again. I love you to the moon and back, forever. ❤ Mom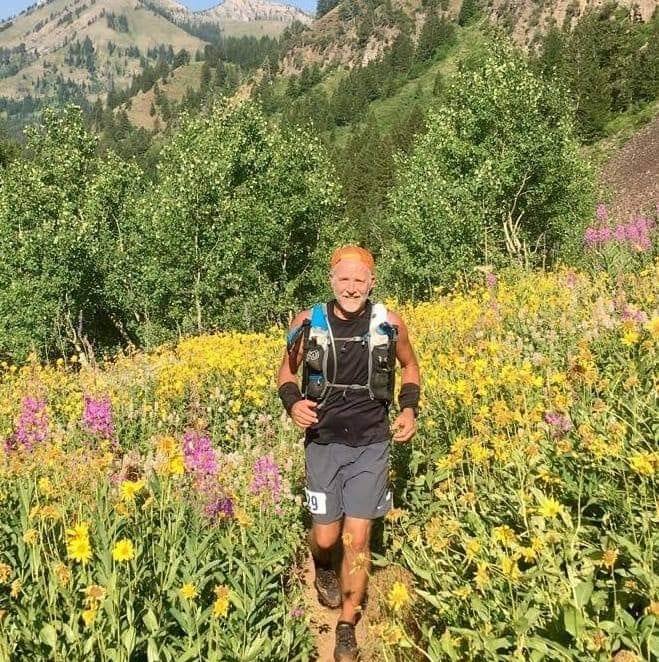 Jeffrey Schutz
Sept 4, 1964 - Nov 20, 2020
Jeff, We love you and miss you every day. We are so lucky to have had you in our lives for the time we did. You touched so many lives, even more than you knew. Your love for the trails and spending time with friends and family was when your true joy came out. Spending so many hours on the trails with you I got to hear story after story about your crazy life in New York, how much you loved your mom, brother and sister, everything from your first meeting with your wife to all the years you shared together, how much you loved your kids and how proud you were to be their dad. You shared those stories and a piece of you with everyone who got to spend time with you. Looking back, I know that's why you connected with so many people and why so many loved you. I felt like we had a special connection, but I later realized you had that same connection with so many people. You made people feel good about themselves, made them realize they were strong, made them feel like they could do things they didn't think they could. I don't know how many people you told if you could do it, they could too…and you made us believe it! I think about you and your stories every day I'm out on the trails we spent so much time on.
We talked about your challenges too. I did my best to be there for you, I wish I could go back to those days. I'd find the right words, I'd make sure you knew how much everyone loved you. Thank you for making us all believe in ourselves, for reminding us to be kind to each other and to encourage each other. Thank you for allowing us into your life.  ❤ Holly Finch (and your favorite Dirty Soles)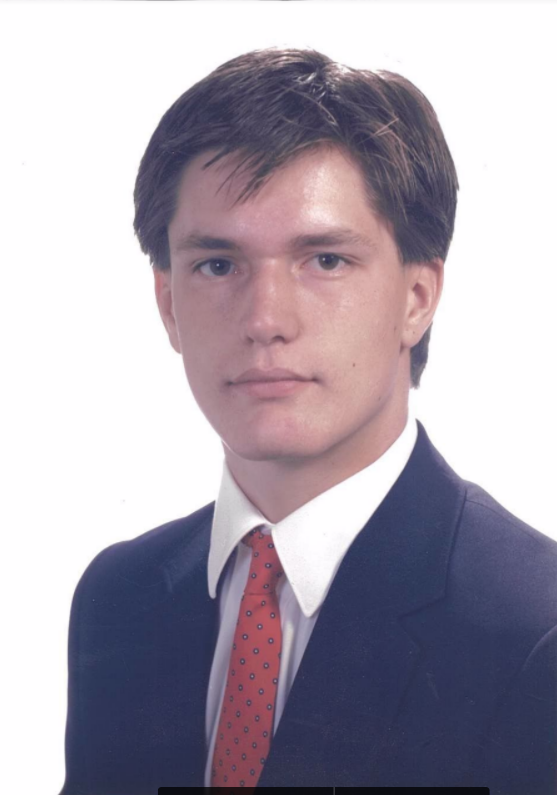 John Robert Hornung
April 14, 1970 – January 3, 1989
Dear John:  You are and will always be missed! A genuine sweet soul…your family adored you. Your friends loved you! Your cousin is running in your honor – 33 years after your departure from this planet. Words cannot express the void and sadness your sudden loss created in so many lives.
Known affectionately as a youngster, Johnny Bob, you grew into such a handsome, kind, intelligent, athletic, gentle "giant," literally and figuratively. From being the youngest of 4 kids in Pal & Shirley Hornung's family, to Stan's best man @ he & Jennifer's wedding, valedictorian of your class (1988), perfect "little brother" to Whitney & Susie, and beloved by all who knew you. Losing you was a tragedy for the small community of Stratton, CO. Family & friends mourned your death. To this day, hearts are heavy at the early exit of such an incredibly gifted and amazingly loved young man.
But we know Jesus holds you close and we look forward to a day when we can all reunite in heaven! We thank God for your life and pray that others may know that suicide isn't the answer…hold on! Reach out! Know you are valued and cherished! John, you were/are cherished! We would love to see the man you would have become! The family you would have had! Oh, to have had another day (many days) to help you!
Thank you, Debbie, for caring about John! Thank you, Gr8ter, for raising funds & awareness! May we all open our hearts & eyes to love and embrace life! Blessings & peace to the donors, volunteers, participants, loved ones, and all involved and affected! May this help end the tragic loss of precious lives! Please Lord, may it be so! Amen!  ❤  Whitney Oestman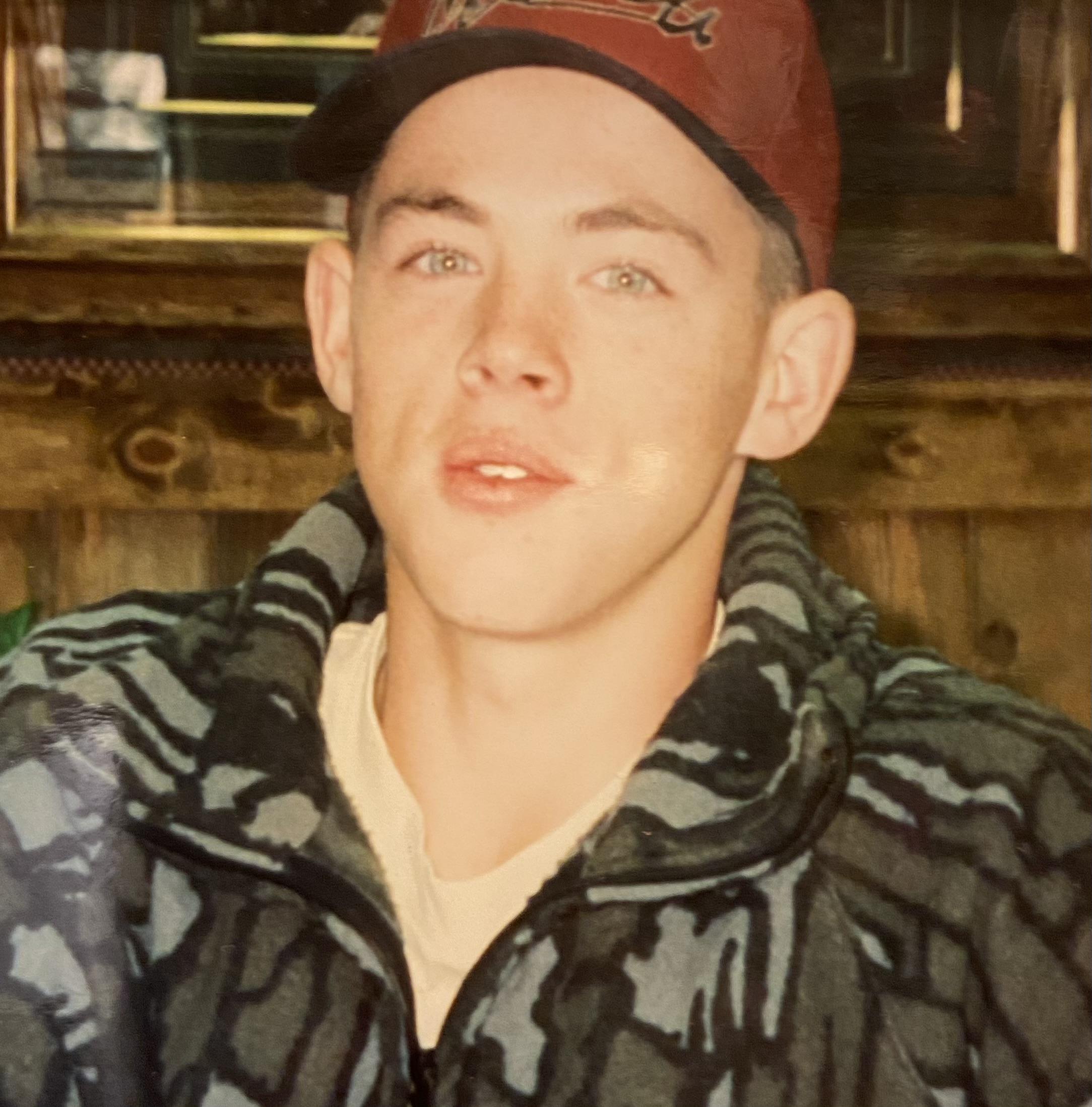 Josh Scott Fowler
November 4, 1982 - June 28, 1999
Joshua Scott Fowler lost his life to suicide on June 28, 1999. He had an infectious laughter, and a smile that would Iight up the room. He had a heart of gold and was always serving others. He would give you the shirt off his back. He was just 16 when he died and 22 years later, he is missed every day.
❤
Josh, I hope to live my life so you can be proud of me and I can keep your memory alive.  I love you. ❤ Kendra Nicolaysen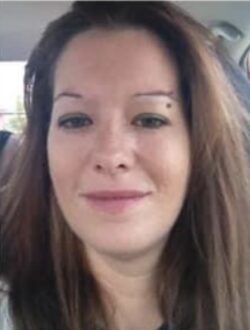 Katherine (Kat) Gerhard
October 19, 1981 - April 20, 2020
Katherine Gerhard (Kat) lost her life to suicide on April 20, 2020. Kat was a Staff Sergeant in the US Air Force. She was an amazing military member, friend, wife, mother, and daughter who I personally was stationed with for over 7 years. Always missed and loved!
–Dan Bean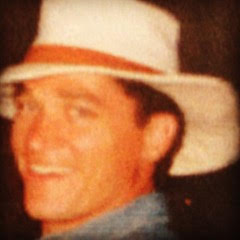 Gregory Robert Tambornino
September 26, 1960 - June 2, 2004
Greg was the brother of one of my dearest friends. His tragic death forever changed the lives of my friend and all those who loved him. He is missed by many.  ❤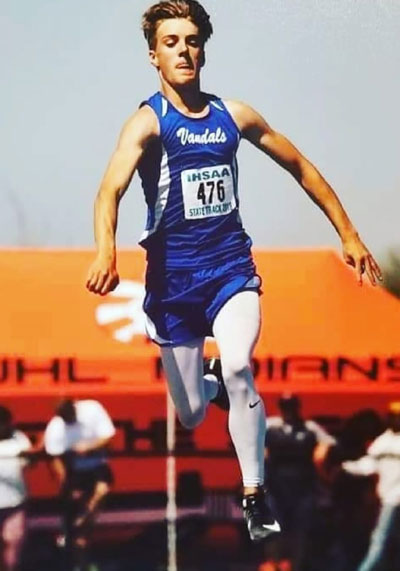 Jordan Goodwin
October 6, 2001 - July 20, 2020
Jordan, We love you. There are days that I find so much joy in your memories and other days that I wish I could have just 2 seconds more to experience your sharp sense of humor, your sweet sullen smile, and the opportunity to just be still and tell you how much I love you as many times as possible. One more day to help you see what we saw, all in hopes you would stay. We all wish we could turn back the clock and tell you we love you and that it would change the course of things. Life is forever changed because you aren't here, but you will always be in this auntie's heart.
❤
I have so many wishes and what if's and I know none of that matters. What matters today…. I get to share my beautiful nephew Jordan Terry Goodwin with you. He flew high until he couldn't anymore and I love him more and more every day. Life can be so hard and dark and we are blessed with a new start each and every day. If you find yourself in your darkest day and just don't feel like you can move on….. there is always light beyond the clouds and I want to see you live and fly high! I love you. ❤ Amber Mausling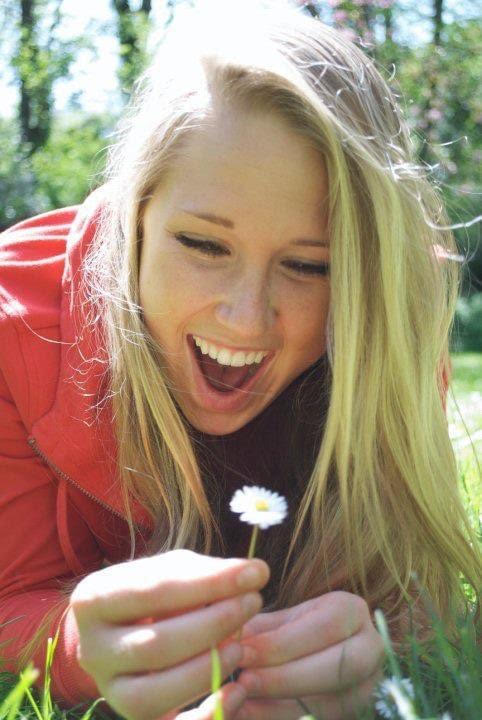 Carly Henley
July 30, 1990 - October 06, 2010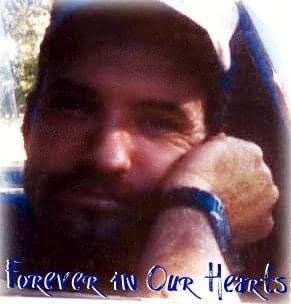 Roy "Buck" Greene
October 2, 1958 - February 14, 2003
Losing a courageous battle doesn't make you weak. To live in the hearts of the ones you loved, means never dying at all. We love you, Dad! ❤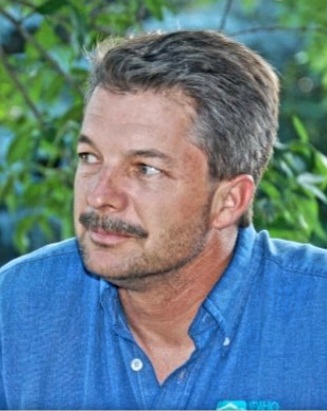 Bert McKinney
August 18, 1960 - June 5, 2009
Those that knew him understood he had a mischievous smile, a laugh that was infectious and a heart of gold. He enjoyed football and betting against BSU anytime. Bert was always willing to help others, at times not thinking of his own safety or needs as that was the kind of man he was. He was larger than life, but also struggled with many of life's challenges more than any of us will ever understand.
Everyone struggles in life from time to time, but one persons struggle can be another person's last. If you or someone you know struggles with seasonal depression or life's ups and downs, reach out, listen, be present, it could help brighten even the darkest of days.
❤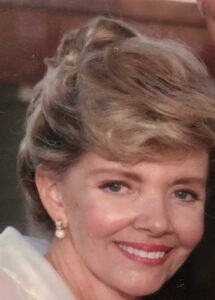 MaryBeth Hogan
1949-2010
Beloved Mom and "Gram"
❤
If there's anything we'd like you to know, it's this:
You are not alone.
The biggest and hardest step is asking for help.
You are courageous and you are worth it.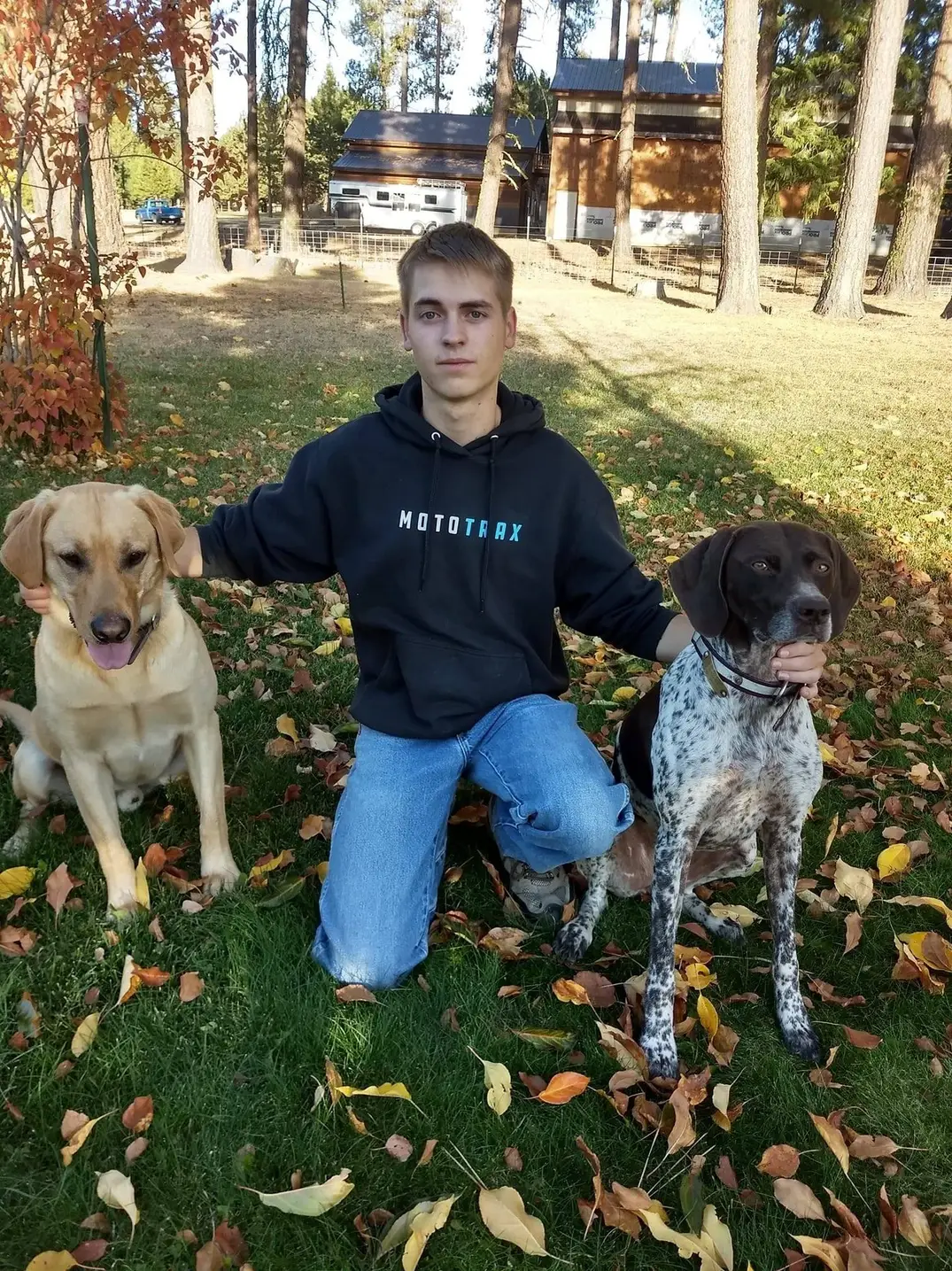 Colton William Rittenhouse
Aug 3, 2000 - Jan 3, 2020
A good friend told me that my grief will be like a river; some days the waters will be smooth and sometimes the rapids will try to drag me under with the pain and the grief.
One breath, one step. No more and no less.
And I made a rule the day I lost you: Never finish a thought or sentence of You that contains "I wish, I should have, would have or could have".
This is how I navigate my new world without you. You are in my every heartbeat, my every breath. I see you in the beauty of every blue sky. I love you eternally, my Son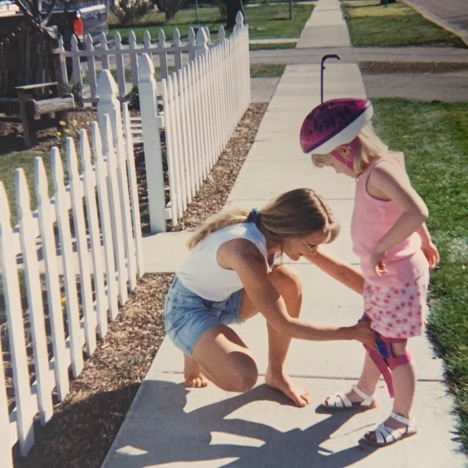 Anita Myrl Terry Ryker
Jan 8, 1956 - Oct 31, 2000
Dearest Mom, You were such a special light in our lives. Your love shone so brightly that I still feel the warmth of it, even on the darkest of days. So many people adored you and looked to you for wisdom. Your gentle spirit calmed many a turbulent one. You exemplified a mother's unconditional love, and set a standard for patience in parenthood I can only aspire to reach. You loved the Lord and modeled what seeking Him truly looks like. It pains me to think that none of your six grandchildren got to know you, got to see your smile, got to enjoy the special way you rocked babies, got to play in your garden. One of my life's greatest sources of pride comes from the people who still, twenty years later, see glimpses of you in me and want to share stories with me about you. I know my siblings feel the same way. 
The legacy of your life, spent serving your family and those around you in countless ways, lives on. Every time one of us serves in church, plants a flower, gives butterfly kisses, listens without judgment, or reads a book while snuggled close to a loved one, your memory lives on. 
————————————
To anyone who is struggling, know that you are not alone. Mental health challenges do not discriminate. Although you may feel like you are in the darkness, there is light that will come. You are loved and your life matters!
Carrie Pettyjohn
January 7, 1986 - July 4, 2023
An admirable mother, teacher and a best friend to many, she will be greatly missed by everybody.
Jerry Cramer
September 1, 1963 - February 16, 2022
Jerry, You are always in my thoughts and prayers. I often feel your presence and know you still look after me like you did when we were kids. Wishing you the peace you found hard to find and Loving you Forevermore my brother.
Anthony Johnson
June 23, 1965 - July 9, 2023
This is one of the last pictures we took with each other. People kept asking if we were on our honeymoon. He said, "Oh no! I'm gay and she's just crazy!
Robert Sage Dilgard
September 7, 1986 - May 9, 2021
Robert wrote "Today let us have compassion and allow others their limitations without judgment" You left us with so many beautiful gifts and lessons on how to love and serve others especially those that may feel unloveable. Thank you for opening my eyes to a whole new world. I love you brother!
Jesse Ray Orsatti
November 23, 2007 - April 20, 2023
Our son Jesse had a way of shining a positive light on any situation. He was kind, considerate, intelligent, and funny. He loved the outdoors and sharing and expanding his knowledge about science and nature. You could find him skiing down the slopes at Tamarack in the winter and challenging himself in a whitewater kayak during the warmer months. He was the light of our life. Nothing compares to the loss of a child. With this memorial fund we hope to keep his memory alive and help others by raising awareness. Jesse was loved and will be missed by so many. 
Tanner Roule
October 2, 1994 - April 22, 2014
Simply put, if you knew Tanner you loved Tanner. He smiled continuously, embraced everyone that touched his world, brought genuine happiness to the lives of others, and he did it while making you laugh. 
Tanner was fortunate to have many wonderful friends that cherished his jovial, yet capable of mischief, nature. His mechanical skills were often useful to others, and he relished those opportunities.
Tanner is missed beyond measure. Forever and always; Son, brother, uncle, grandson and friend. 
Top of Tamarack is a fundraiser for Gr8ter, Inc. 100% of the net proceeds will be donated to Gr8ter, Inc. to help this organization fulfill their mission.